Solid & Hazardous Waste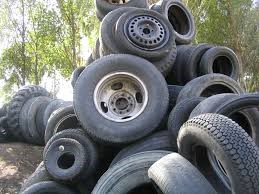 Lorain County Public Health (LCPH) protects the public and environment by working with landfills. LCPH inspects landfills where your household trash and landfills where construction and demolition trash goes. LCPH also inspects compost facilities, scrap tire piles open dumping sites.
LCPH inspects waste areas like these because waste areas can spread to the water supply. They can also spread disease through rats, mosquitoes, and other pests that visit them. If you know about a place where there is a dump or scrap tires, contact LCPH at 440-322-6367 or click here to report it.
LCPH works with state and local partners to:
Help determine how to collect, store, and transfer waste
Help determine where to set up a landfill
Oversee landfills and other waste areas
Help develop policies to keep landfills and other waste areas clean and disease-free
Create goals for waste collection and evaluate those goals based on changing needs in the community
Work with recycling groups to promote recycling in the communities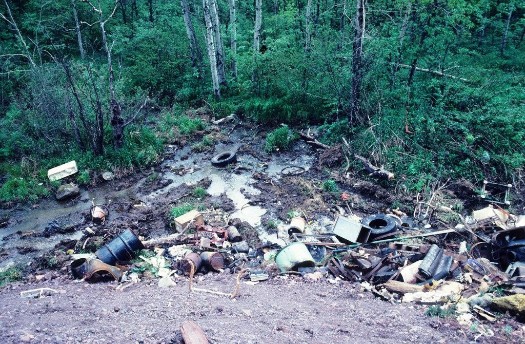 Household Hazardous Waste (HHW)
The Environmental Protection Agency (EPA) defines some household products as "household hazardous waste." These items can catch fire, react, or explode under certain circumstances, or they are corrosive or toxic. Examples of HHW include paints, cleaners, oils, batteries, and pesticides.
Stay safe when using HHW:
Use and store the product according to its label to prevent any accidents at home
Read product labels for directions on rid of it. If HHW gets thrown away in the trash, it may explode, ignite, leak, mix with other chemicals, or pose other hazards on the way to a landfill
Keep HHWs their original containers and never remove labels. If the original container is corroding or breaking down, call your local fire department for instructions.
Keep HHWs completely separate from other products. Mixed products might react, ignite, or explode, and contaminated HHW might become unrecyclable.
Leftover chemicals on the empty containers of HHW can still be dangerous - handle them with care.
If you have any questions about how to dispose of , contact LCPH at 440-322-6367.
The Lorain County Collection Center accepts HHW, e-scrap, fluorescent bulbs and ballast, scrap tires, books and more. Visit their website for hours and a list of accepted waste.