Are you pregnant? Do you have a baby under 1 year old?
Call a Neighborhood Navigator for free help: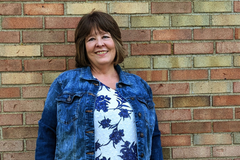 ---
Or, fill out this form and a Neighborhood Navigator will call, text or email you!
---
What is a Neighborhood Navigator?
A Neighborhood Navigator is someone who can connect you to the support you need if you're trying to get pregnant, if you are pregnant, and up to one year after a birth.
View a list of free or low cost help in Lorain County.
Not in Lorain County? Find more free resources through an online neighborhood navigation system.
LCPH can connect expecting parents with:
Free portable cribs
Help with substance abuse disorder, including peer support
Free baby items, diapers and clothes
Prenatal care
Food assistance, including WIC
Breastfeeding support
Help finding housing
Help scheduling appointments
Free pregnancy tests
Safe sleep tips
Tips for a healthy baby
Home visits