New baby? Or, pregnant?
---
Let us help you during pregnancy and with a new baby.
Fill out this form and we will contact you – Or, call/text us when you need us.

Pregnant? You may be eligible for a $25 Wal-Mart gift card while supplies last – fill out this form.


Meet the Mama + baby team
We're local moms who will connect you to your needed services and support.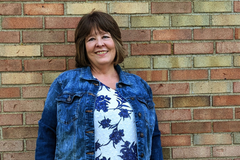 ---
How we can support you while pregnant or with a new baby
Free portable cribs
Help with substance use disorder, including peer support and Plan of Safe Care
Free baby items, diapers and clothes
Prenatal care
Food assistance, including WIC
Breastfeeding support
Help scheduling appointments
Free pregnancy tests
Safe sleep tips
Tips for a healthy baby and mom, including urgent maternal warning signs
Home visits
---
Free or low-cost help in Lorain County
Visit the 211 website or call 211.
Not in Lorain County? Find more free resources through an online neighborhood navigation system.