Mosquito Control
Mosquitoes can carry and spread diseases like encephalitis and Nile humans. Lorain County Public Health (LCPH) has a comprehensive mosquito control program that helps stop the spread of disease. LCPH educates the public, tests mosquitoes for disease, treats for mosquito larvae, and sprays for adult mosquitoes.
Contact us if you have a question or to report heavy mosquito activity.
Education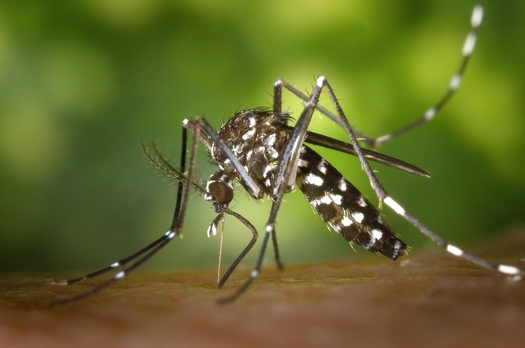 LCPH educates the public on:
How to identify where mosquitoes breed
How to get rid of places mosquitoes like to breed
How to get protected from mosquito bites
More information:
Testing for disease
LCPH traps mosquitoes throughout Lorain County. Then, LCPH sends them to the Ohio Department of Health Laboratory to test for viruses like West Nile.
Controlling Breeding Sites (Larvaciding)
LCPH sprays mosquito larvae to keep them from turning into adult mosquitoes that may spread disease. LCPH sprays standing water with environmentally friendly larval control products.
Controlling Adult Mosquitoes
LCPH sprays for adult mosquitoes when they are most likely to spread disease. We spray in residential areas to protect people at home. We use mist spray equipment with environmentally responsible and safe adulticide spray.
information on the LCPH mosquito control program, contact us at 440-322-6367.